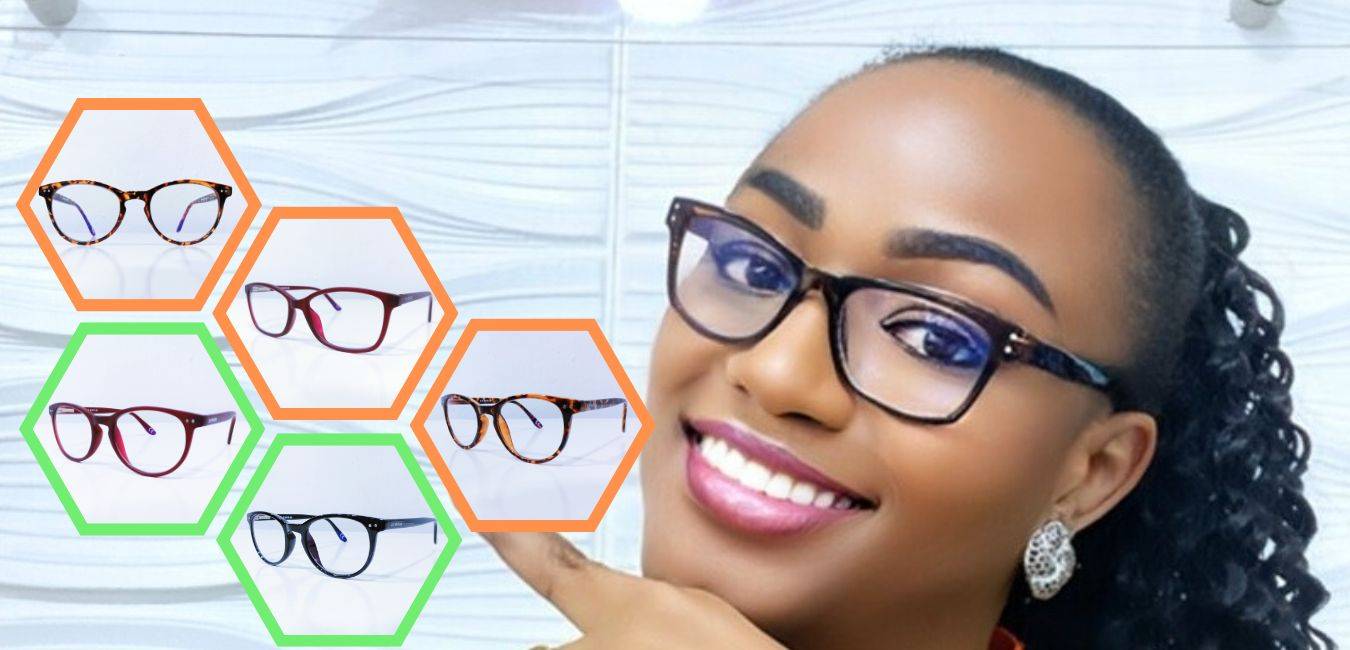 Slide
BLUE UV PROTECTION GLASSES
For lasting protection against digital eye strain and damage from harmful blue-violet light.
Blue light scatters more easily and causes more light sensitivity than other wavelengths of visible light. This makes the eyes work harder to focus when exposed to it and this can cause eyestrain.
Blue light has also been linked to the long term eye damage in heavy digital device users and those at risk of age related macular degeneration.
With our blue UV protection glasses your risks.
You;
Protect the eyes against harmful blue light and ultraviolet rays.

Relieve digital eyestrain.

Reduce light sensitivity and glare.

Make vision clearer and comfortable in bright and glary environments.

Lower your risk eye damage from harmful blue-violet light.
HOW TO GET A PAIR
For Non-Prescription Blue UV Protection Glasses: You can order online and have them delivered to you or visit our clinic to pick them up. To order from our online store, c

lick on the glasses you want below.  

For Prescription or Customized Blue UV Protection Glasses : Visit our clinic at 121 Itire Road (beside Union Bank near Lawanson Bus Stop), Surulere, Lagos.
For enquiries call/chat on 08057432289 or 09134343630