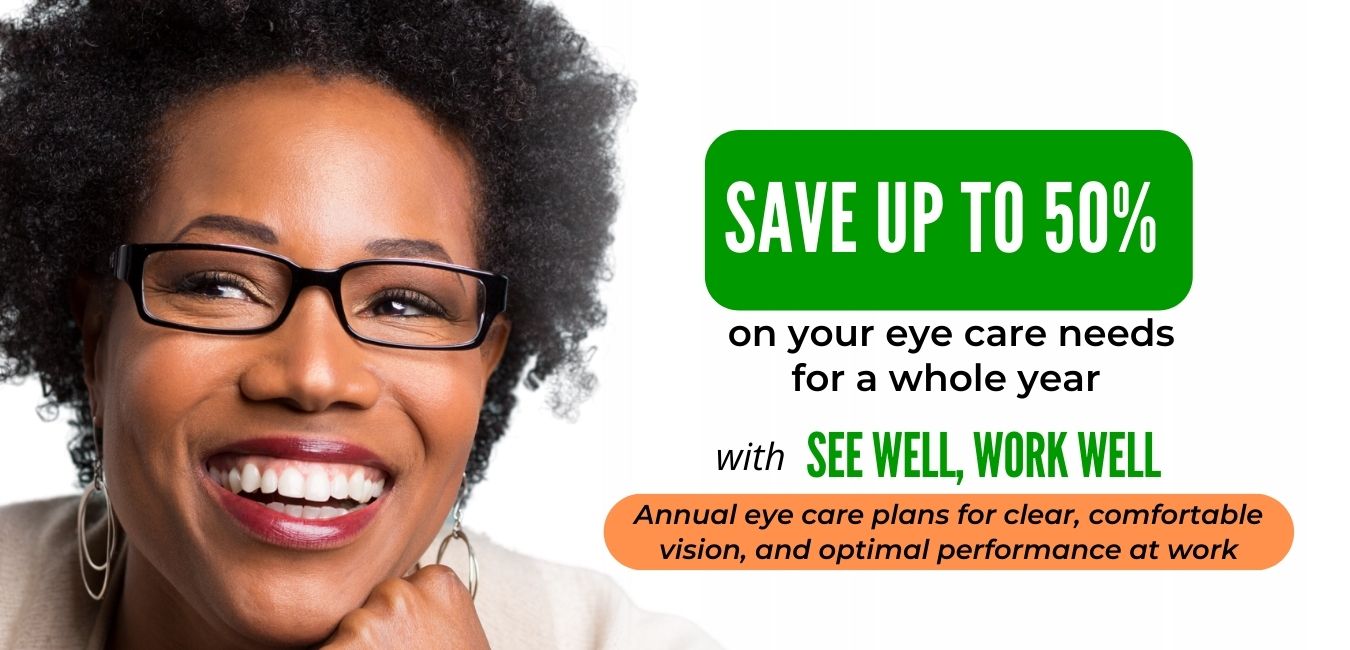 You may have deep knowledge of your job, great skills, and extensive experience, but these will not matter much if you have eye conditions that significantly lower your ability to do your work very well.
Excellent eye care is one of the best investment you can make to enable you do your job or business well. It is one investment that will enable you see clearly and comfortably, prevent eye complications and ensure that you continue to earn a living until you are ready to retire.
But, for many who are on a tight budget, the cost of excellent eye care per year can be too high, making them forgo the necessary services and products they need for a clear and comfortable vision at work. This is why Kesona Eye Centre has a discounted eye care package for working individuals called 'See Well, Work Well' package.
ABOUT THE SEE WELL, WORK WELL PACKAGE
The package consists of 3 annual eye care plans designed to help working individuals see better, use their eyes comfortably and deliver well on their jobs at pocket-friendly prices.
It is a smart, cost-saving eye care option for workers. With, it you can SAVE UP TO 50% on eye care and have ALL YOUR EYE CARE NEEDS FOR A WHOLE YEAR MET.
The details of the 3 eye care plans are outlined in the table below.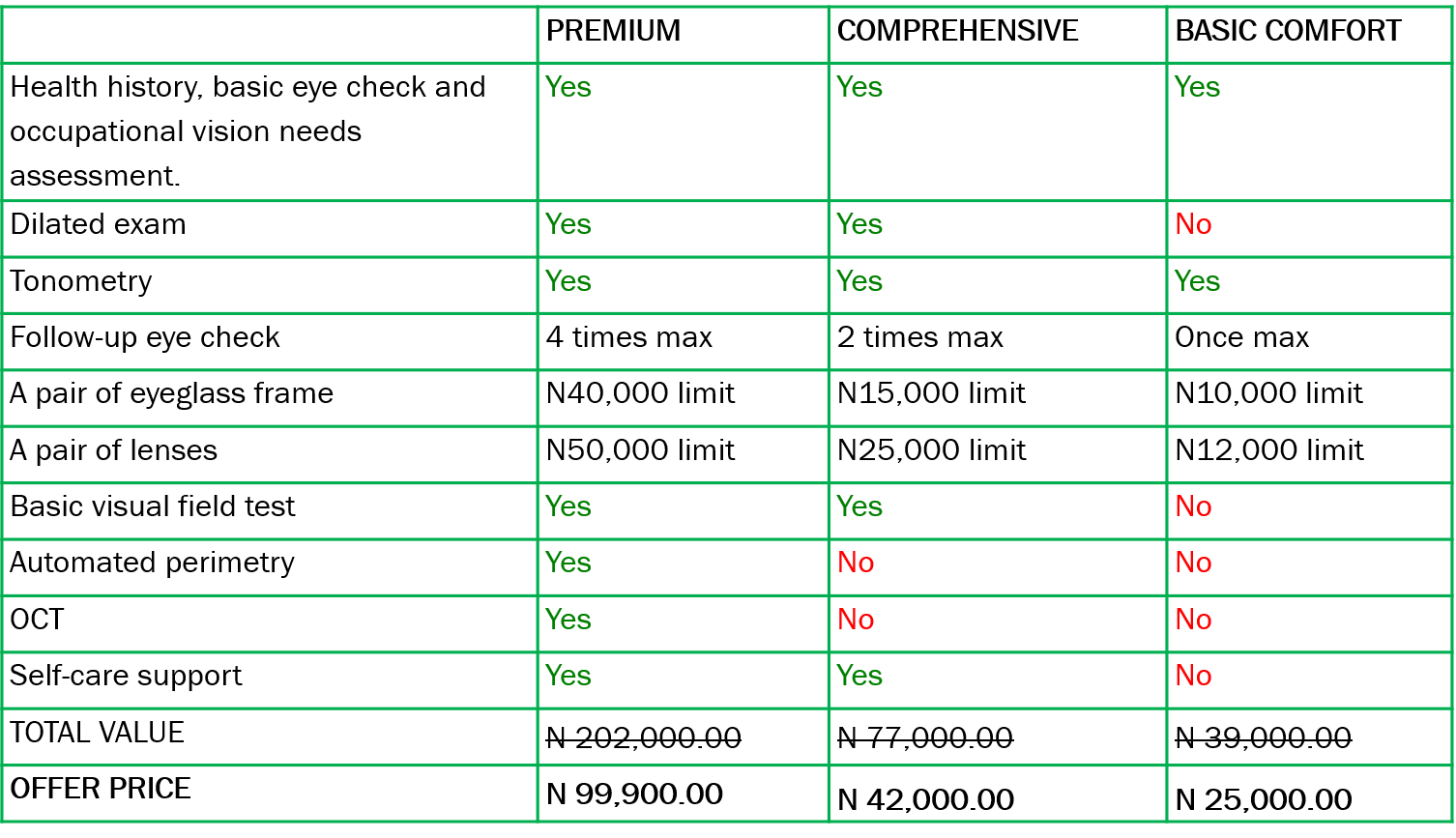 Things to note about the eye care plans
All plans are for individuals. For group or corporate plans, please call 08057432289.
All plans are prepaid in full and valid for one year.
They are ideal for workers who fall into one or more of these categories:

Do a lot of near work
Experience eye strain
Have refractive errors
Work with computers or other digital screens
Do jobs that require excellent and intense visual focus. E.g. driving, accounting, photography, designing, surgery, etc.

In addition to clearer vision, all the lenses offered in this package provide at least glare protection. The higher the plan, the more lens options available.
Medications, surgeries and other invasive procedures are not part of the package.
FOR ENQUIRIES
Send an email to eyecare@kesona.com
Call or send WhatsApp Message to 08057432289